Sometimes you encounter a technical problem and need an expert to help.
Forensic & Industrial Science Ltd has the knowledge, skills and experience to solve a wide range of scientific and forensic issues.
Environmental Contamination
Environmental contamination may be present in residential, industrial, and commercial properties in New Zealand. Contaminants can come from natural or man-made sources. Quite often, the occupants of a building are unaware of the existence of contamination.
Examples of environmental contamination Forensic & Industrial Science Ltd specialise in testing and analysing for include methamphetamine, fire residues, heavy metals including lead paint, pesticides, and chemicals that affect indoor air quality.
More Information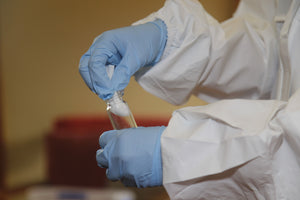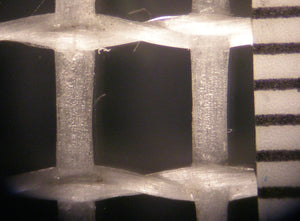 Building Material Investigations
Sometimes issues are encountered with construction materials, either during construction or while the material is in situ. A well-known example of this would be the Leaky Homes Crisis that plaqued New Zealand in the early 2000's. Construction material failure is not uncommon.
We offer a range of investigative services for construction materials. We have the capacity to take on custom experimental work as well as test certain building materials to the relevant Standards. We have experience in investigating materials implicated in leaky homes cases, petrographically analysing concrete and aggregate materials, and analysing treated timber, for example.
More Information
Geology & Petrography
Forensic & Industrial Science Ltd are able to provide world-class geological and petrographic analysis and consultancy.
We can help you apply for Mineral Prospecting Permits (MPP) and Mineral Exploration Permits (MEP) and can design and carry out exploration programmes. We are specialists in New Zealand regional geology and are a one‑stop shop for geological exploration, petrographic investigation and geochemistry.
More information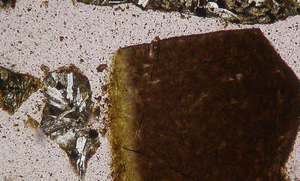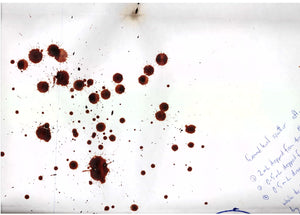 Expert Scientific Advice for Court & Tribunal
Forensic & Industrial Science Ltd provides scientific advice and expert evidence for Court and Tribunal purposes. Our staff can attend Court as an independent expert and give evidence, critically appraise Crown evidence, independently analyse drugs or test firearms and carry out experimental simulations to test Crown hypotheses.
We can provide Expert Evidence on firearms and ballistics, forensic chemistry including clandestine laboratory manufacture of methamphetamine, and physical evidence.
More Information
Analytical Services
We own and operate our own analytical laboratory. This allows us to have full control over the quality of our results and our turnaround time which is a huge benefit to our clients.
Our laboratory can analyse drugs, building materials, environmental contaminants, rocks minerals and metals. We are able to design custom experiments based on client requirements.
More Information